Futuristic Wonders of the World
Being creative using recycled materials
The Random Tower with a Colourful Futuristic Garden created by Rebecca Williams. This is a small tower under a big tower with a bright colourful futuristic garden.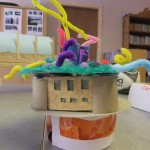 The Tower of Messi is a tower dedicated to the great god Messi. He was such a gifted footballer that many people began to worship him and so they built a tower to honour him.
The Circular Tower of Dublin. It is a tower made with circles and a light on top of it to guide the boats into Dublin Harbour.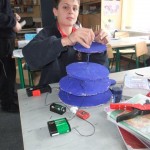 The Triangle Tower is in Hong Kong is used every Chinese New Year. Its used to shoot fireworks from the top to celebrate Chinese New Year.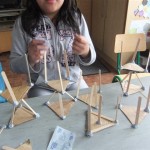 Working on our projects