Home
Fáilte go dtí Scoil Naomh Crónán, Rosemount, Ros Cré.
Welcome to St. Cronan's National School, Rosemount, Roscrea, Co. Tipperary 
stcronansrosemount@gmail.com
---
St Cronan's N.S. is a coeducational mul
ti denominational school situated in Roscrea, Co Tipperary. We are a two teacher school with modern facilities catering for pupils from the surrounding area.
Please contact us and organise a visit to see what we can offer your child. A warm welcome is given to everyone who visits St. Cronan's N.S., Rosemount, Roscrea. Download our Application Form and Policy Documents here or contact us at stcronansrosemount@gmail.com or 050521636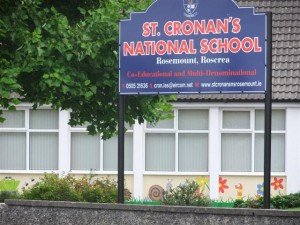 Location: We are at the junction of Rosemount and Corville Road.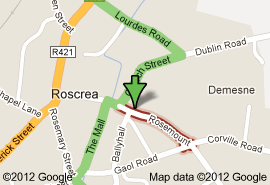 ---
23rd  October Mid Term Break: Hallowe'en Midterm
Please note that the school will be closed from Monday 26th October to Friday 30th October (inclusive).
We are planning to hold a Fun Morning for the pupils before closing at 12.30 for Staff Planning. We will hold a Zoom Call Harvest We will provide hot food for their treat and we are working on the trick!!
They may wear very simple costumes on the day but they must be able to sit in them or move around in them as they cannot be removed and left around the classroom.
---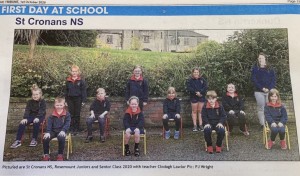 A recent picture from The Tribune of our Juniors and Seniors Class 2020-2021 with Ms Lalor. Pic: PJ Wright
---
Notification of Intention to Apply Form for School Year 2021/2022
---
_________________________________
Our School Creed
This is our school, Let peace dwell here,
Let the room be full of contentment,
Let love abide here, Love one another,
Love of man kind, Love of life itself,
And love of God.
Let us remember, that, as many hands build a house,
So many hearts build a school.
—————————————————